With a drop in lid featuring a stunning book matched Myrtle burl veneer, this is a mid-sized box for all sorts of small objects that you may wish to store. The Myrtle top matches the tone and texture of the clear Sassafras used in the box body.
View this Piece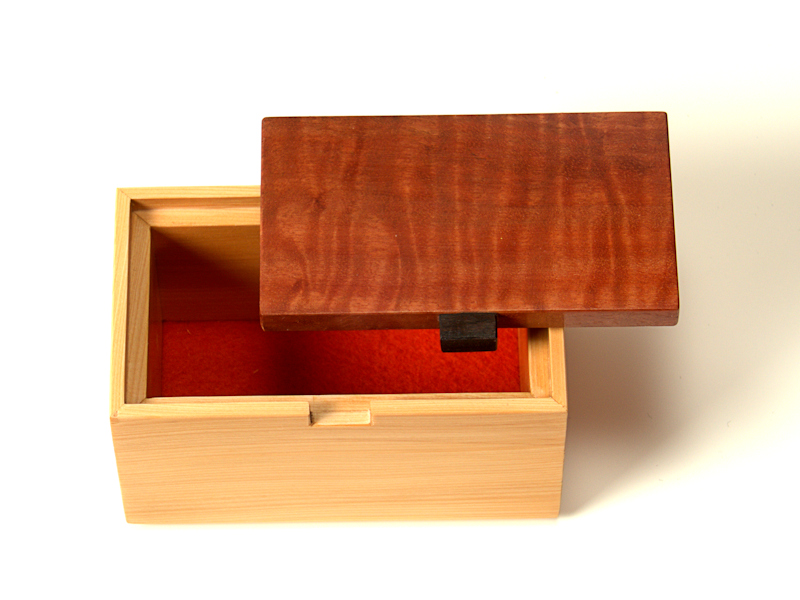 This is small box with a drop in lid that can be used for small objects like rings, earrings or perhaps a small watch. Alternatively display it as an item in its own right with it's striking combination of grains and colours.
View this Piece
A large box designed to function as a document storage, able to accommodate A4 size paper and with lift out trays, pen holder and USB stick holder. Alternatively, the box could also be used for many other purposes.
View this Piece